NEW 6th WORKSHOP ON FAULT DIAGNOSIS
AND TOLERANCE IN CRYPTOGRAPHY - FDTC 2009
| | |
| --- | --- |
| Call for Participation | <![if !vml]><![endif]> |
5th WORKSHOP ON FAULT DIAGNOSIS AND TOLERANCE
IN CRYPTOGRAPHY - FDTC 2008
http://fdtc.deib.polimi.it/FDTC08/
Washington DC, USA – Sunday, August 10, 2008
Mayflower, Marriott Renaissance Hotel
(one day prior to CHES 2008 – located in the same hotel as CHES)
CHES 2008 WEB SITE (http://www.chesworkshop.org/)
The workshop is located in the Colonial Room of the Mayflower Hotel.
<![if !vml]>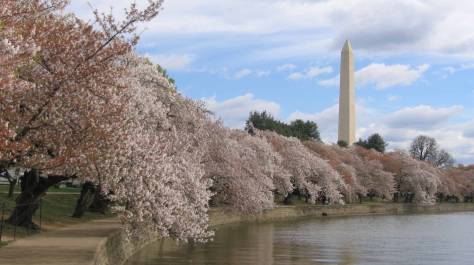 <![endif]>
PROGRAMME – LIST OF PARTICIPANTS
PRESENTATION SLIDES – PROCEEDINGS
This year's FDTC workshop will feature two invited talks:
Silicon-Level Solutions to counteract Passive and Active Attacks
Sylvain Guilley, Institut Telecom, Département COMELEC, Paris, France
Aspects of the Development of Fault Resistant Hardware
Wieland Fischer, Infineon Technologies, München, Germany
REGISTRATION
Early registration rates (before July 17):
<![if !supportLists]>- <![endif]>$ 260 regular
<![if !supportLists]>- <![endif]>$ 200 student (only full-time students)
Late registration rates (after July 17 but before August 6):
<![if !supportLists]>- <![endif]>$ 330 regular
<![if !supportLists]>- <![endif]>$ 260 student
The registration fee includes proceedings, continental breakfast, lunch and two coffee breaks. Credit cards (Visa, Mastercard, Amex and Discover) will be accepted only prior to August 6, 2008. If you register on-site you must pay in cash. The registration fee can be refunded only if a cancellation request is received before August 1, 2008. A cancellation fee of $ 50 will be applied.
ACCOMMODATION
The CHES hotel (the Mayflower Renaissance Hotel, 1127 Connecticut Ave., Washington, DC, USA), has agreed to extend the CHES special rate of $ 209 to Saturday August 9, 2008 as well. However, the current rate for this weekend night, on their web site, is only $ 199, so you may want to take advantage of this now.
WORKSHOP TOPICS AND ORGANIZATION
In recent years applied cryptography has developed considerably, to satisfy the increasing security requirements of various information technology disciplines, e.g., telecommunications, networking, data base systems and mobile applications. Cryptosystems are inherently computationally complex and in order to satisfy the high throughput requirements of many applications, they are often implemented by means of either VLSI devices (crypto-accelerators) or highly optimised software routines (crypto-libraries) and are used via suitable (network) protocols.
The high complexity of such implementations raises concerns regarding their reliability. Research is therefore needed to develop methodologies and techniques for designing robust cryptographic systems (both hardware and software), and to protect them against both accidental faults and intentional intrusions and attacks, in particular those based on the malicious injection of faults into the device for the purpose of extracting the secret key.
This annual workshop was started in 2004 and had follow-ups in 2005, 2006 and 2007. See the links:
FDTC04 – FDTC05 – FDTC06 – FDTC07 (http://fdtc.deib.polimi.it/FDTC07)
Contributions to the workshop describing theoretical studies and practical case studies of fault diagnosis and tolerance in cryptographic systems (HW and SW) and protocols are solicited. Topics of interest include, but are not limited to:
<![if !supportLists]>· <![endif]>modelling the reliability of cryptographic systems and protocols
<![if !supportLists]>· <![endif]>inherently reliable cryptographic systems and algorithms
<![if !supportLists]>· <![endif]>faults and fault models for cryptographic devices (HW and SW)
<![if !supportLists]>· <![endif]>reliability-based attack procedures on cryptographic systems (fault-injection attacks) and protocols
<![if !supportLists]>· <![endif]>adapting classical fault diagnosis and tolerance techniques to cryptographic systems
<![if !supportLists]>· <![endif]>novel fault diagnosis and tolerance techniques for cryptographic systems
<![if !supportLists]>· <![endif]>attacks exploiting micro-architecture components (cache, branch predictor etc.)
<![if !supportLists]>· <![endif]>physical protection of DRM schemes against attacks
<![if !supportLists]>· <![endif]>fault injection based attacks using FIB laser and chemistry
<![if !supportLists]>· <![endif]>case studies of attacks, reliability and fault diagnosis and tolerance techniques in cryptographic systems
Workshop proceedings will be published by IEEE-CS Press, will be available at the workshop and will be included in the IEEE Computer Society online store. This will be the 3rd volume, after that of FDTC 2006 (Springer-Verlag) and FDTC 2007 (IEEE-CS Press). To be included in the FDTC 2008 proceedings, authors of accepted papers must guarantee to present their contributions at the workshop.
Submission deadline:       April 1, 2008 - CLOSED
Notification deadline:      May 1, 2008 - CLOSED
Final paper deadline:       May 30, 2008 (electronic submission, see IEEE-CPS author kit) - CLOSED
Submissions: extended abstracts of 5 to 10 pages, PDF format preferred.
E-mail the extended abstract to david.naccache@ens.fr and Jean-Pierre.Seifert@uibk.ac.at
Final papers must be formatted and submitted following the instructions in the IEEE-CPS Author Kit.
<![if !supportEmptyParas]> <![endif]>



Program committee to include

Ramesh Karri

Christof Paar

Régis Leveugle

Cetin Kaya Koç

Jean-Marc Robert

David M'Raihi

Nathalie Feyt

Guido Bertoni

Mathieu Ciet

Christophe Bidan

Jean-Marc Robert

Brooklyn Polytechnic

University of Ruhr

TIMA Lab. Grenoble

Oregon State University

École Tech. Sup. Monreal

VeriSign

Thales

ST Microelectronics

Private

NISS France

École de Tech. Sup., Canada

Kaiji Wu

Onur Aciicmez

Jean-Sebastien Coron

Julien Brouchier

Benoit Chevallier-Mames

Jean-Louis Lanet

Marc Joye

Helena 

Handschuh

Assia Tria

Wieland Fisher

Pascal Guterman

University of Illinois

Samsung

Univ. of Luxembourg

ISEN France

DCSSI France

University of Limoges

Thomson

Spansion

CEA-LETI France

Infineon

LAM France

Organizers and workshop series founders

Prof. Luca Breveglieri

Dep. of Electronic and Information Sciences

Politecnico di Milano - Piazza L. Da Vinci n. 32

Milano I-20133 – ITALY

Tel:          +39 (0) 2 2399 3653

Fax:         +39 (0) 2 2399 3411

Email:       breveglieri@elet.polimi.it

Prof. Israel Koren

Dep. of Electrical & Computer Engineering

University of Massachusetts

Amherst  MA 01003 – USA

Tel:          +01 (413) 545 2643

Fax:         +01 (413) 545 1993

Email:       koren@ecs.umass.edu

Scientific Program co-Chairs for the 2008 workshop

Prof. David Naccache

Ecole Normale Supérieure

Département d'Informatique

Equipe de Cryptographie

45 rue d'Ulm

Paris F-75005 – France

Tel: +33 (0) 6 11 56 69 05

Email:   david.naccache@ens.fr

Prof. Jean-Pierre Seifert

University of Innsbruk

Institut für Informatik

Christoph-Probst-Platz–Innrain 52

Innsbruck 6020 – AUSTRIA

Tel: +43 (0) 512 507 6101

Prof. Shay Gueron

University of Haifa

Faculty of Science and Science

Education, Dep. of Mathematics,

and Intel Corporation

Haifa 31905 – ISRAEL

Tel: +972 (0) 4 824 0161

Email:   shay@math.haifa.ac.il
<![if !supportEmptyParas]> <![endif]>